Into the Wild by Erin Hunter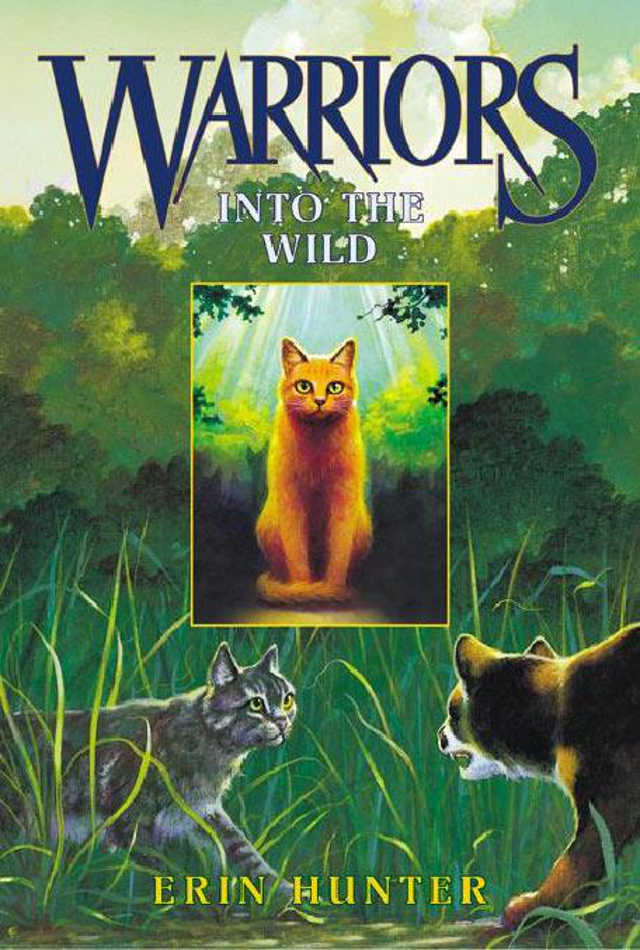 Rusty had been an ordinary house cat all his life. But Rusty always felt a tug in his mind; a feeling of being free. When Rusty ventures out into the forest, he meets Graypaw, an apprentice training to be a warrior.
The leader of Graypaw's clan, Bluestar, invites Rusty to join the clan and live in the forest as a warrior. He accepts and settles into the clan life.
One of my favorite series of all time! I love the writing style. It's very descriptive and it makes you feel like your actually there, witnessing the whole story in front of your eyes.
The book gets boring at times, when Firepaw is taking care of Yellowfang and when he gets in trouble, you don't feel that way. (Like he's not actually in any danger) But when the cats are fighting, there is a ton of action and makes up for those boring chapters.
The characters are awesome. I LOVE Yellowfang's character. She may seem cranky, but she's actually really caring. She's my favorite character. I also like Firepaw because he's not perfect. He gets in trouble and perfect characters aren't fun. There dull and boring.
One of my favorite books! 4 out of 5.