Under the Never Sky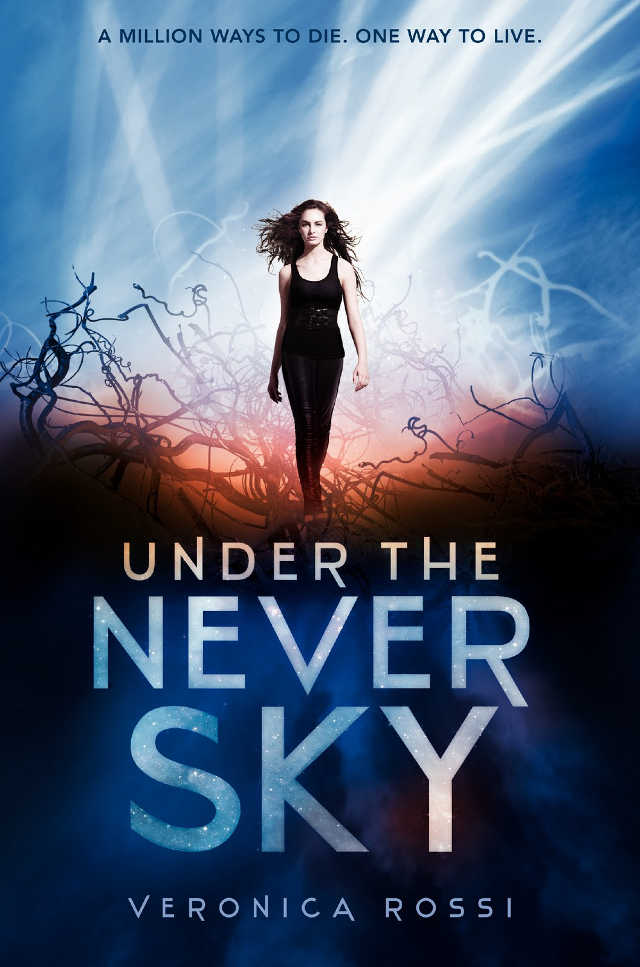 Aria has lived under the safety of the Reverie for all her life never wondering what is outside the dome.
When Aria's mother, Lumina doesn't contact her on the usual day, she gets worried and is determined to find a way to find her.
Things don't go as planned when Soren, the Director of Security's son starts a fire and Aria, who has been with him, gets kicked out into the Death Shop, the place outside the dome with a million ways to die.
She soon meets an Outsider named Perry. Although they despise each other, they become allies, hoping to get what each of them is missing.
This book at first was confusing to me. Things weren't explained very well. They had these things called Smarteyes and Aethers; things I haven't really heard of unless they were referring to the Minecraft Aether. But if you keep reading, you'll pick up on things on your own.
I can't really figure out what kind of society this is. Obviously, they have a huge advancement on technology to create these Smarteyes which I'm not quite sure what they do and Pods which I believe is a virtual reality.
It is an interesting thing way to write and I kept reading to find it quite enjoyable.
The description was good and the characters were fun to read about…most of the time. Sometimes Aria would do some stupid things but she was an okay character.
Some parts were action filled and some parts were just plain boring but overall okay book.
3 out of 5