The Selection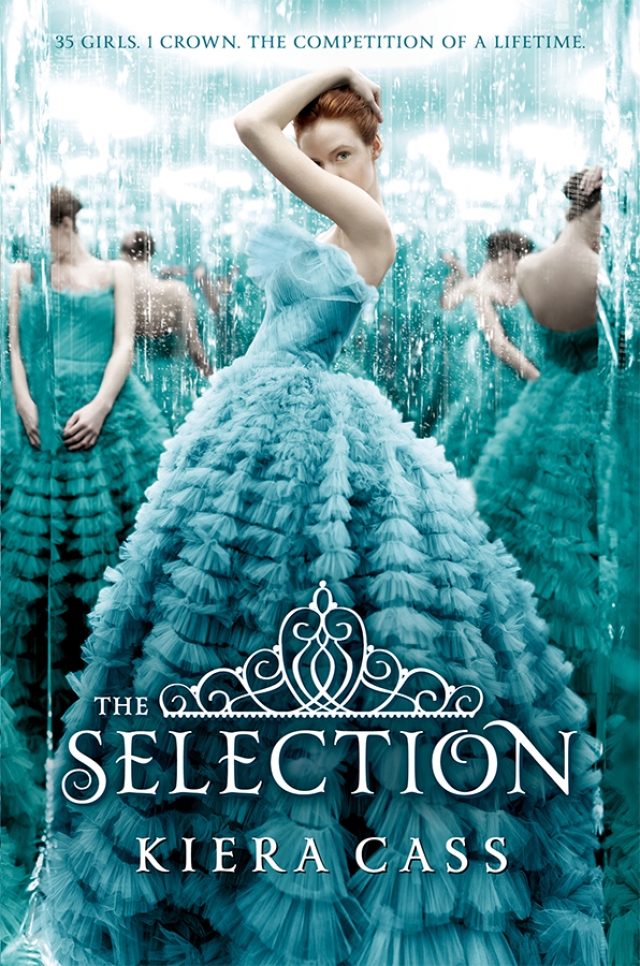 For thirty-five girls, the Selection is the chance of a lifetime. The opportunity to escape the life laid out for them since birth. To be swept up in a world of glittering gowns and priceless jewels. To live in a palace and compete for the heart of gorgeous Prince Maxon.

But for America Singer, being Selected is a nightmare. It means turning her back on her secret love with Aspen, who is a caste below her. Leaving her home to enter a fierce competition for a crown she doesn't want. Living in a palace that is constantly threatened by violent rebel attacks.

Then America meets Prince Maxon. Gradually, she starts to question all the plans she's made for herself—and realizes that the life she's always dreamed of may not compare to a future she never imagined.

-https://www.goodreads.com/book/show/10507293-the-selection
This book was overall iffy to me. I didn't outright hate it, but I can't say I enjoyed it as much as others might have.
First, our main character, America. She's that cliche girl that says she isn't pretty and is plain. Not really exciting. I'm sure everybody has read a character like that. Because she's "in love" with Aspen, she obviously tries to not care about Maxon. But noononooo, she begins having these "feelings". Much wow.
I don't have anything to say about Aspen. Not too sure if I hate him or anything. He's just a character to me. And then of course he ends up at the castle. Of COURSE HE ENDS UP AT THE CASTLE. AHAHAHA
You know, I don't even consider this a love triangle. How can a reader actually root for Aspen? Not just because he's stupid. In fact, we don't even know if he is stupid. Or anything. We barely see him in the book at all. It's all Maxon. How can you like this dude if you don't even know what he's like? Who knows if he's an idiot or not?
The plot can be boring at times. There are 35 girls competing for this guy. Any drama? Nope not much. Except for Celeste. I hate that girl. Well…maybe I actually don't. She's memorable at least. And interesting. Yeah she's kind of mean or whatever, but at least interesting.
Oh yeah and Maxon. Yeah he becomes "friends" with America. HAHA. Of course.
That's the thing with this book. Everything is so expected. You know about everything before time.
Even those rebel attacks. I didn't feel anything. Oh look, some North and South people hating on the government. And nobody didn't even get killed. What's the fun of that? What's the point? To just get rid of some of the girls? That's the only purpose I can find.
Hopefully we'll see much more of the rebel attacks and everything now that we're down to six girls. There isn't much things you could do with these people if Kiera Cass continues to write so boringly.
I still have hope in this series.
3/5