The Lost Hero by Rick Riordan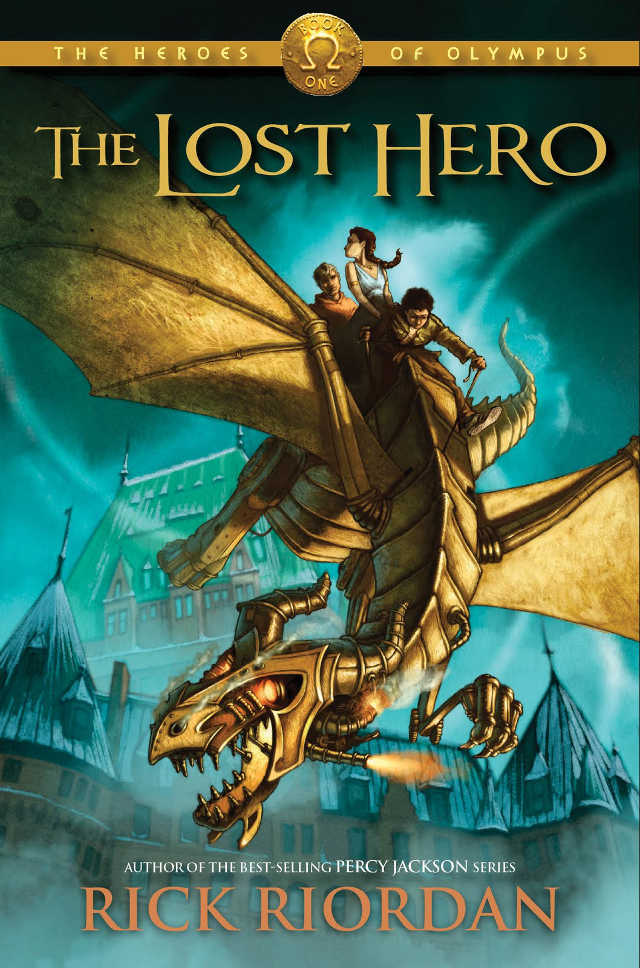 The Lost Hero follows three main characters, Jason, Piper and Leo. Jason somehow ended up in a bus with no memory, Piper has a secret that'll betray her friends and Leo has a power that might bring trouble to the world.
The trio end up in Camp Half-Blood, where they go on a quest to rescue the goddess Hera and Piper's dad. *spoilers from here on out*
I was slightly disappointed with this book because it didn't follow Percy cause of course he was my favorite character. And then in the end they find out Percy is in this Roman camp. No. Just no.
Disappointment aside, I loved the book! The trio was constantly in danger and there was a quick, steady pace. There were awesome battles with giants and oh my glob lots of awesomeness.
The characters were amazing. I liked Leo's sense of humor and Piper's inner conflict but for some reason, I couldn't really connect with Jason.
Awesome book!