Seizure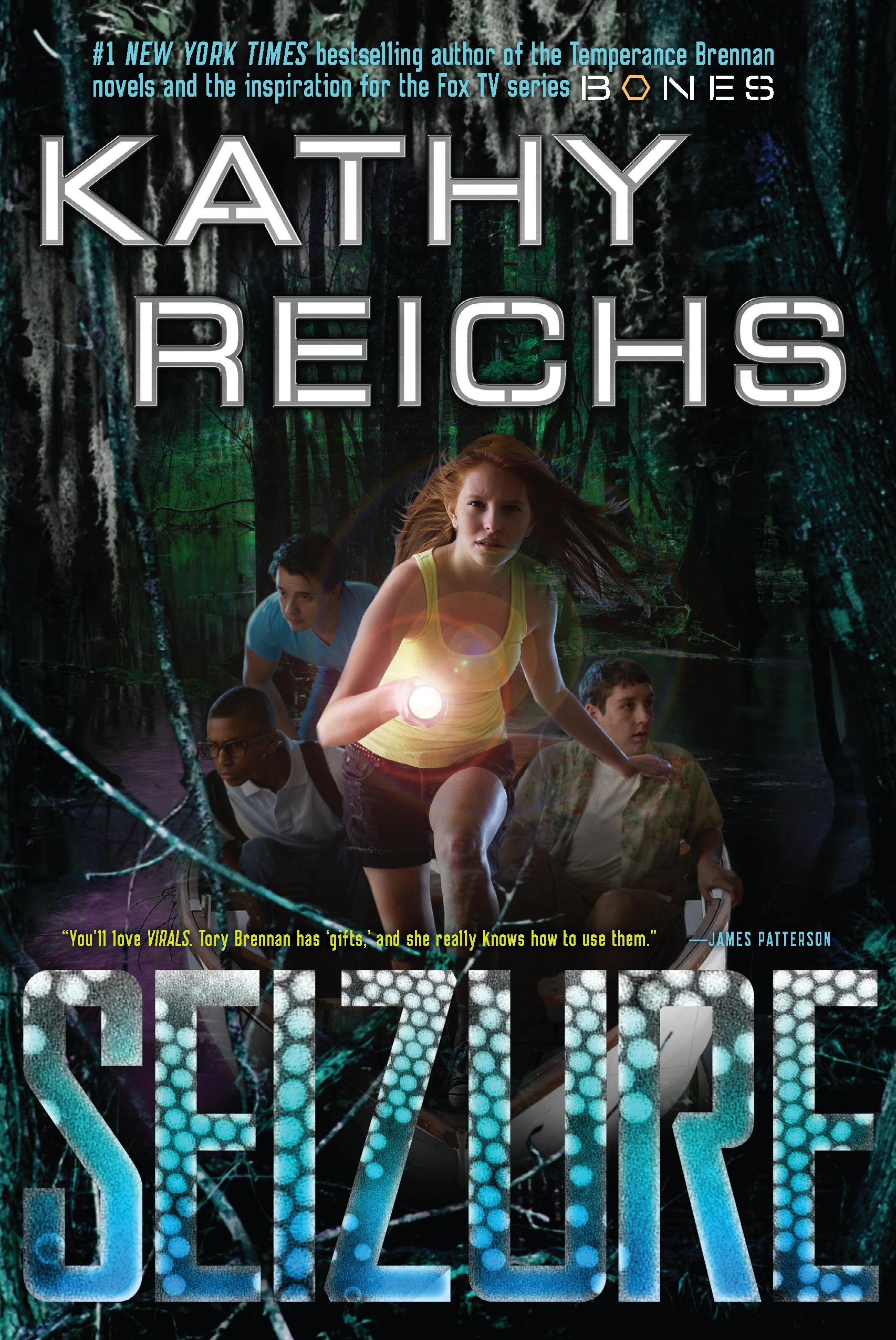 Tory Brennan and her friends are no longer normal, they are Viral. When they caught a canine disease that mutated their DNA, they all now have super senses. …And they have no idea what they really are.
LIRI, a company that Tory and her friends, Hi and Shelton's parents work at, has recently closed down and fired all their employees. Without a job, the pack has no choice but to move away. Bearing powers no other human has, they are all determined to stick together. They had to find money to save LIRI, and fast.
With the thought of leaving friends behind, the pack finds out a treasure hidden somewhere amd against all odds, they search for clues to find it.
Not to mention the stalkers and gun men of course.
Once again, a really interesting story! Reading the first part of the story was kind of meh though. A treasure chest from pirates? Seriously? It sounded completely stupid but actually quite nice to read about.
It was not as easy flowing as I thought it would be.
We found the treasure woohoo yay. Uh-no. They actually have problems they run into. It's really a good plot line and turned a somewhat cheesy concept of treasure hunting into something more enjoyable to read.
Now Tory, is very persuasive apparently. She's the youngest, the only girl and is the one who suggests all these risks and stealing and sneaking around.
I love how risky she makes things and she isn't like SOME characters who make me want to smack my head. (*cough* Clary and Tris *cough cough*) Maybe it's the writing I don't know. Her actions don't make me feel frustrated and wanting to scream NO YOU IDIOT WHY?!
Speaking of characters, I finally found out that dude's name was Shelton haha. Really, the other characters don't really stand out. I can't tell the difference between those gun men and the…eh…handwriting dude and then that dude in the shop selling the stuff.
Heck, I can't even tell the difference between Hi and Shelton. Ben is the Sewee dude and gets pissed off a lot so yeah he's okay. This book needs more character development.
Overall, 4.5 out of 5