Flora and Ulysses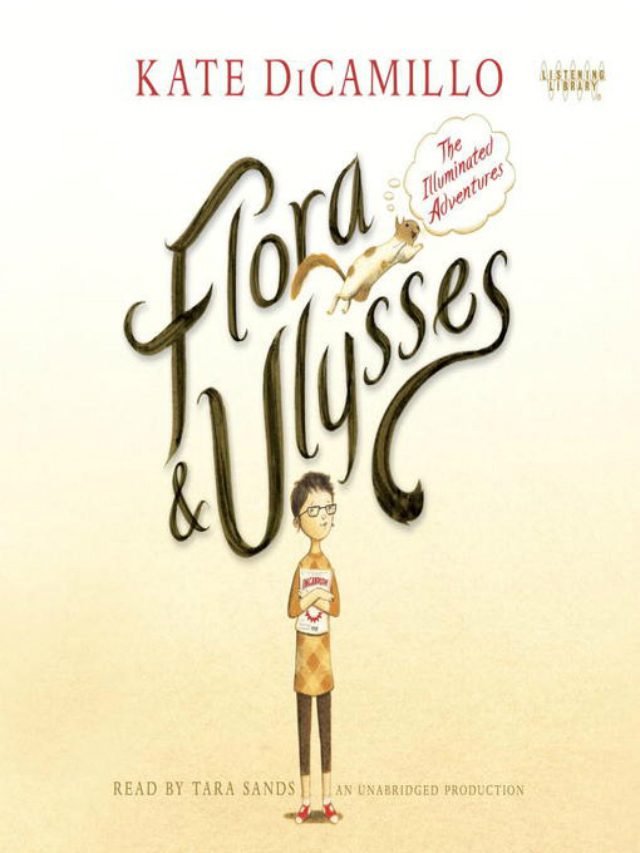 It begins, as the best superhero stories do, with a tragic accident that has unexpected consequences. The squirrel never saw the vacuum cleaner coming, but self-described cynic Flora Belle Buckman, who has read every issue of the comic book Terrible Things Can Happen to You!, is the just the right person to step in and save him.

What neither can predict is that Ulysses (the squirrel) has been born anew, with powers of strength, flight, and misspelled poetry—and that Flora will be changed too, as she discovers the possibility of hope and the promise of a capacious heart.

-https://www.goodreads.com/book/show/16052012-flora-and-ulysses
This book, overall was okay. It's the most okay-est book I have ever read. It wasn't good, but it wasn't downright horrible either.
The characters were quirky and they weren't particularly annoying. I thought Ulysses is pretty cool
Seriously, I'm struggling to write anything here because it's a really simple book with okay characters and an okay plot. Writing was descriptive I guess.
Okay I'm going to stop, this book is meant for younger people or I'm just too used to this YA, sci-fi bombing stuff and I can't really find anything to say about it because it's not that particularly meaningful. Sure, Flora's mom is all "my baby!" in the end but…yeah I don't care anymore
This is a quick read and if you just need to pass time, go ahead and read it
3/5