City of Bones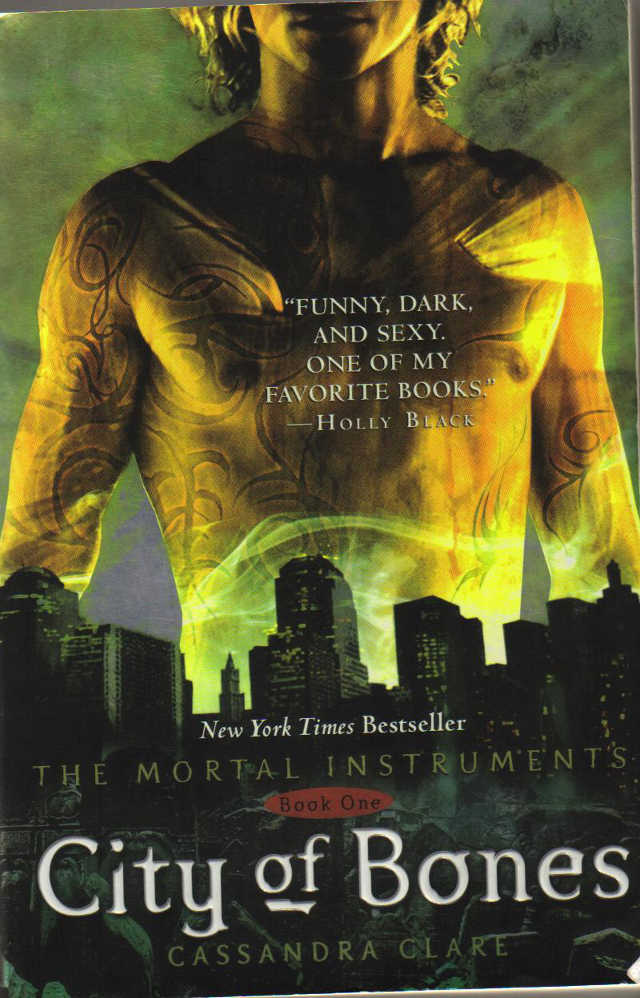 Clary Fray thinks she is just a normal fifteen year old girl. Short, red-headed, and loves to draw. But things don't stay normal for long
Clary goes to a nightclub with her best friend Simon, and meets three teenagers. But they are not ordinary. Not when they have strange tattoos, weapons and are murdering an innocent person.
She finds out that these teenagers are Shadowhunters, people who kill demons. They are half human and half angel, not your ordinary person.
When Clary goes back to her apartment, she finds a demon and her mother was missing.
Why was her mother kidnapped? Why can she suddenly see the Shadow World? Does Clary have the potential to be a Shadowhunter?
This is one of my most favorite books.
I love the characters! Jace and Simon is so sarcastic and funny. Clary is stubborn and is determined not to sit out in the sidelines. I really enjoyed reading about her. Her reckless personality keeps it interesting to read about.
I loved reading about the Shadow World. It's mysterious, has a deep history behind it and is actually interesting. I was wondering how the Silent Brothers ended up that way.
You will never get bored with this book. It has plenty of action from beginning to end. City of Bones is impossible to put down.
5 out of 5!
The Mortal Instruments: City of Bones - Coming on August 21, 2013