City of Ashes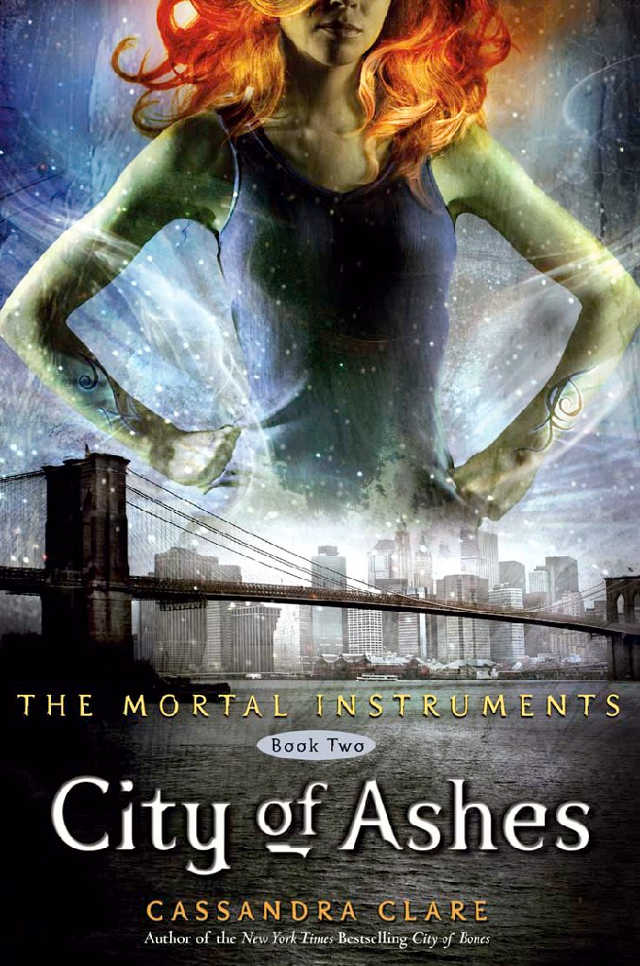 Clary Fray is now dragged even further to the world of the Shadowhunters. She may want to go back to her old life, but her mom is still in a coma caused by her own evil father, Valentine.
To make matters more complicated, someone is killing Downworlder children. Valentine may be behind all these murders and the Inquisitor is accusing Jace for helping him. *spoilers ahead*
This book was action-packed. The pace was quickly paced and I loved how descriptive Cassandra Clare wrote this book.
I liked how not everything was about Jace and Clary. There was much more happening. Valentine, the Inquisitor, Simon, the Mortal Instruments, Jocelyn…it wasn't the Jace and Clary show.
The battle on the ship was AWESOME! I can imagine all the demons and shadowhunters fighting and the ship exploding…it was just…perfect.
I wasn't worried about Simon dying. I just knew. You can't just kill one of my favorite characters like that. His death can't just be Valentine cutting his throat, it has to be more awesome than that.
Great book to read. (Not as stressful to read like the other TMI books.)