Beautiful Chaos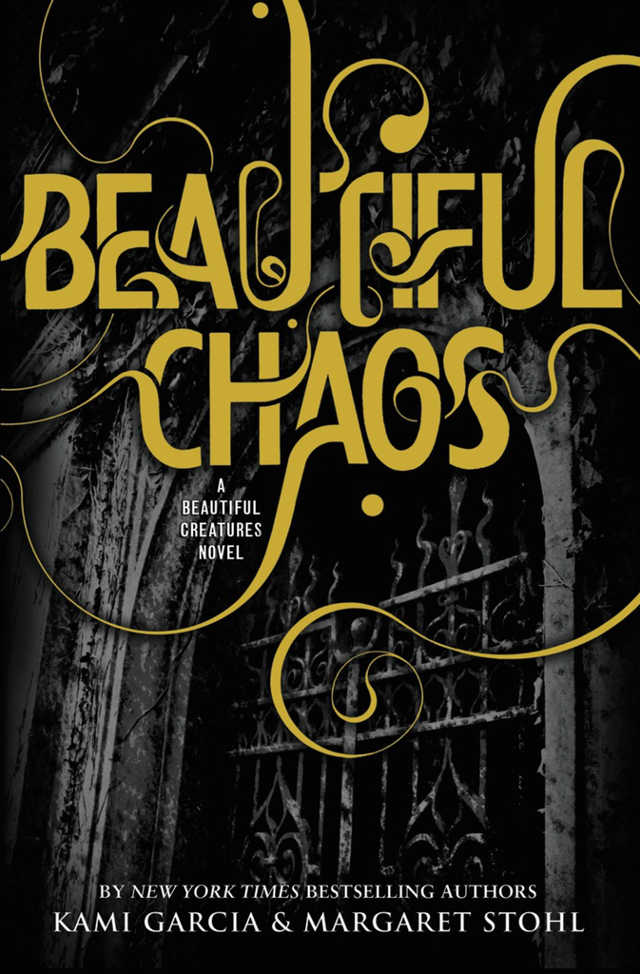 Beautiful Chaos is the third book of the Caster Chronicles by Kami Garcia and Margaret Stohl.
This book follows Ethan Wate, who has been having dreams about losing a girl. He doesn't know the girl, but he has a feelings for her. He later finds out that this girl, Lena, moved to his small never-changing town Gatlin. But Lena is more than an ordinary girl.
She is a caster, about to experience her Sixteenth Moon. A day where she becomes a Light Caster or a Dark Caster. But this turns into something more than becoming a dark or light caster. (May contain spoilers from here on out)
This book made me want to cry so badly. This was no ordinary book. This book was the most "darkest" book out of all the Caster Chronicles series. There was Abraham and Sarafine joining together, the Eighteenth Moon, John Breed, Ridley, Link,  Lena and most importantly: Ethan.
You know it's no ordinary book when the main character dies. What really got me was when Ethan was writing on Lena's wall. I'm not a big fan of romance, and on other cases what Ethan wrote on Lena's wall might be corny, but this is Lena and Ethan. It sounds sweet.
Overall, I think it's the best book out of all the Caster Chronicles. YAY.